When you think "Cinco De Mayo" what do you think about? The answer should be $5 Burritos, Bowls and Cali Burritos at Guzman y Gomez Naperville!
Yes! 5 dollars. Can I get a High Cinco!!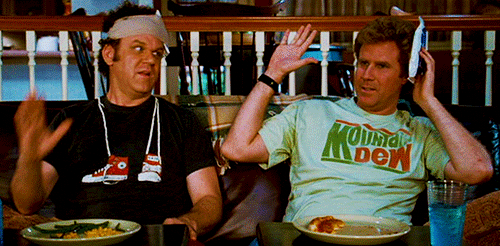 Here's the bit where I start yelling at you like the voice-over guy in a sales ad for used cars…
WEDNESDAY 5th MAY
$5 BURRITOS! $5 BURRITO BOWLS!! $5 CALI BURRITOS!!!
ALL STOCK MUST GO!
COME AND CHECK OUT OUR RESTAURANT WE GOT
MEXICAN ART!
MEXICAN MUSIC!
MEXICAN VIBES IN GENERAL!
FAST LINES! LIKE, "IN-PAST-YEARS-WE'VE-BEEN-PRAISED-ON-HOW-FAST-THEY-MOVE" FAST!
SOMETHING TO PUT ON THE 'GRAM' AND MAKE PEOPLE WHO DIDN'T KNOW ABOUT IT JEALOUS!
LIKE HOW 'GRAMABLE' IS OUR CALI BURRITO? IT'S FRIES IN A BURRITO!!!!
ARE YOU READING ALL OF THIS IN A YELLING VOICE? OKAY WE'LL STOP YELLING NOW!
Now, on to the rules… we all need to play by the rules… See I stopped yelling, didn't I?
It's limited to two burritos per person. If you want to have fun with it, you could order one, line up again and eat your second in front of everyone else! Bare in mind, the line doesn't really stop moving, so they won't be jealous for long.
UberEats, GrubHub, DoorDash and GYG app orders aren't included. Sorry guys.. maybe next year!
$5 Burritos, Bowls, and Cali Burritos are only available for one day only, Wednesday 5 May, at GYG Naperville (1519 N. Naper Blvd, Naperville).
All menu modifications will remain intact, so if you wanted to get guacamole or extra meat, you will still need to pay for these add-ons.
Terms and Conditions
The $5 promotion is available on Wednesday 5 May, 2021 at GYG Naperville ONLY. 1519 N. Naper BLVD, Naperville.
The promotion is only available in restaurant for dine-in, take-out, drive-thru and online at www.guzmanygomez.com.au.
The $5 promotion includes Regular Burritos, Burrito Bowls and Cali Burritos. All modifications are available and charged at regular pricing.
The $5 promotion is limited to either 2 Burritos, Bowls or Cali Burritos per person, per visit.
Customers can take part in the $5 promotion as many times as they like during the promotion period.
The $5 promotion is not available for catering orders.
The GOMEX loyalty program is eligible for both earning GOMEX points and redeeming $GYG dollars via scanning your barcode in-store.
The $5 promotion is not available with any other offer or discount.